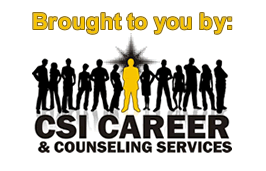 "To be what we are, and to become what we are capable of becoming, is the only end of life."

-- Robert Louis Stevenson


Welcome to the College of Staten Island's MyPlan page. The information you will receive regarding your personality, majors, and careers will be invaluable in helping you navigate your journey through college toward a fulfilling and successful career path.

After you have completed the Assessments, please make an appointment with a career counselor at the Career and Scholarship Center, to help you understand your results and guide you in the right direction.

Before you create your own account, you must contact the Career and Scholarship Center (1A-105) at (718) 982-2300 for the school license code. Once your account is created, you have lifetime access to the site.